Sitater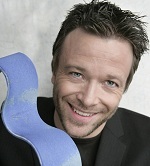 "The leaps and tensions in the character are difficult to master. Corey Conradi does it with empathy. He is an actor who listens, not only to himself, but also his co-workers and the director Else Barratt-Due. He masters both the rather naive character we meet in the beginning of the play, and the man in love who eventually must make critical choices. Ibsen's play is written in verse and Corey Conradi, with his musicality, brings life to the words with free, natural and flowing lines." - Radioteatrets reason for why Conradi received the Blå Fugl award for Falk in Ibsen's "Love's Comedy" -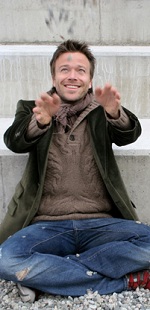 "He makes the words his own, not by applying his own signature and outstaging Ibsen's, but by letting them live through an actor's body and mind. He engages in the text both naturally and lyrically with a sensitive understanding for Peer and his fate; he identifies with the life-struggle and the characters, and doesn't use his own humour and irony other than to spice up the short summaries when connecting directly with the audience. In other words, he doesn't use Ibsen to expose his talent, but his talent to expose Ibsen.

The young actor, who has undertaken several supporting roles at the National Theatre in the past year, has created and performed his solo show for school children. He should keep doing this. The teaching profession would have to look long and hard to find a more inspiring Norwegian lesson than the one he recently held at Torshovteatret. He must be given larger tasks within the theatre. His radiance and handling of words is such a natural talent that you only see examples of on rare occasions." - Jan E.Hansen, Aftenposten, on Corey Conradi's one-man-show, "Peer Gynt" -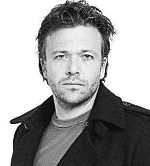 Kåre Conradi is an excellent actor and story teller. In English as well. The show demonstrates that Conradi is an outstanding actor - there are abrupt turns in a wide field of expression, narrative theatre without being hollow or inflated theatrical. This is a showcase where Conradi gets to show his versatility, while we get served the story of Peer Gynt. Everything within an unpretentious hour, executed in very high quality." - Andreas Wiese, Dagbladet, on "About Peer"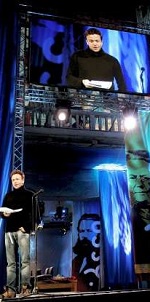 "His obvious enthusiasm for this Norwegian classic makes him the perfect person to relay it; he's a story-mediator as well as teller. With his warm voice and friendly demeanour, Conradi creates a nicely intimate atmosphere. Despite his manifest expertise, Conradi's not pompous with his interpretations. What's more, Conradi doesn't claim to have all the answers. It's endearingly low-key, but there are also moments of drama. Frequently running around the stage, Conradi even climbs the lighting rig to emphasize Peer's heightened emotion as he falls in lust. Energetic and compelling, Conradi's a natural storyteller." - Broadway Baby, on "About Peer" in Edinburgh- 
"Corey stars in a one man exploration of 'Peer Gynt', as you have never seen it before. Inspired by the British Shakespeare Company, this is the first production from the newly founded Norwegian Ibsen Company. Using just one prop and a mixture of monologue and soliloquy Corey opens up Henrik Ibsen's classic Norwegian tale in English to a whole new audience. I've seen this – a brilliant performance and perhaps the first time I both understood the Ibsen play AND the way it reflects Norwegian thinking." - Lesley Riddoch, Nordic Horizons, on "About Peer" in Edinburgh -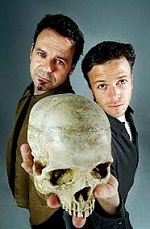 "Even before his father's ghost appears to Hamlet and tells how he was killed, Kåre Conradi has exposed the Oedipus problem that so easily can be interpreted in Hamlet. His Hamlet is more affected by this personal conflict than of the underlying chaos-problematic of a time that has got out of joint. The Oedipus problem grows gradually large and clear to Conradi's Hamlet, and culminates in a scene where Hamlet kills the eunuch Polonius and desperately embraces his mother. As a sensitive young man who cannot fathom that his mother has married again; as a young, morally driven man who cannot stand to see a world in decay; a man who uses every trick - even dissimulation - to show it, Kåre Conradi is brilliant. He has a naturalness, a sincere empathy and an unpretentious color range in the game that engenders a Hamlet one can believe in and stay with." - Dagbladet on Hamlet -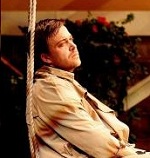 "Alexander as an adult is the narrator, observer and commentator. He faces the audience alone and lets us into a little cheesy Christmas play in the Ekdahl family theater. Soon he stands alongside the role of Alexander as a child. The grip cultivates the child's perspective on the child, and the adult's view of his own childhood. Kåre Conradi who plays the adult Alexander does so with reflective distance, and little Alexander is played amazingly well by Skage Steinsson Lem." - Expressen on Fanny & Alexander -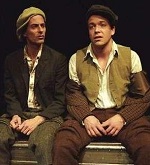 "The play has 18 roles, but there are only two actors on stage. Roles are divided equal between the two and it puts the audience to the test. This is pure theater, virtually without costumes and much scenographic. Conradi is brilliant one moment getting in touch with his femininity as movie star Caroline Giovanni, only to a second later to be an assistant director of a certain caliber that inexorably try shoving the extras into their positions, and then turn around and is a skeptic but dreamy 12 year old Irish boy." - Kulturspeilet om Stones in His Pockets -




"For once, director Bentein Baardson can be proud of having a presenter who speaks perfect English. There are plenty of glaring examples of similar events where one is left with the memory of a presenter who has stuttered something that mostly resembles gibberish. In sharp contrast there's Kåre Conradi who, with his perfectly polished English, is a joy to listen to. In addition, he has a quiet and very comfortable way about him that makes him look perfrect for this kind of role." - Telemark Arbeiderblad on the Ibsen Centennial opening ceremony -

"Impressive Conradi: It was all tied together rather impressive by Kåre Conradi, who safely and comfortably created a seamless finish. Effortless and with added strength, he went directly from the presenter role to play "Death of Mother Aase" with Liv Ullmann and back again - a performance that from both was very poignant." - Nettavisen on the Ibsen Centennial opening ceremony -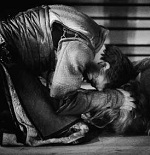 "When you feel the goosebumps with Örjan Ramberg, you think: Well, which Danish actor would have been able to play this role? The same goes for the role of Håkon Håkonsson, interpreted by the young, beautiful Norwegian Kåre Conradi who gives a fabulous blend of authority and naivety, blinkered vision and nobility." - Information.dk on The Pretenders, Danmark -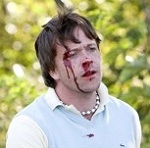 "Kristoffer Joner and Nicolai Cleve Broch in the main roles create a sparkling dynamic but Kåre Conradi, in fact, almost steals the whole show. His interpretation of Glenn, the money-man with dodgy connections and too many irons in the fire, is without doubt one of the coolest supporting roles in Norwegian film history." - Filmmagasinet, on The Last Joint Adventure -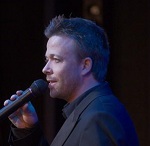 "Two guest vocalists contribute a great deal to the presentation - Scotland's IAIN EWING and, particularly, Norwegian star COREY CONRADI, whose velvet voice was joy to listen to. The fact that he looks good and tap dances a dream is quite incidental" - Encore Magazine, on the concert at the London Palladium -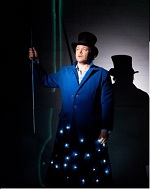 "Norwegian stage and screen actor Kare Conradi exudes a quiet charisma as the troubled Pilot – and all the other male roles." Irish Times, on The Little Prince

"Kare Conradi, playing the pilot who never wanted to grow up, and Niamh Perry, as the shock-headed "little prince" from planet B612, are terrific, with soaring voices. (...) In one scene, Conradi gives a full-throttle parody of a preening rock star, complete with wrap-around shades, while the wide-eyed Prince looks on, unimpressed." - The Guardian, on The Little Prince -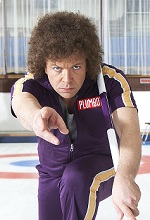 "Recurring gags and lovably eccentric characters result in an amiable comedy that, subtitles aside, has the potential to be a big success if it ever sees international distribution. Truls and his band of middle-aged maverick's are enormously endearing, while their oppositions, lead by a cocksure egomaniac (Kåre Conradi; The Liverpool Goalie) whose purple tracksuit clearly evokes John Turturro in The Big Lebowski, are similarly delightful to despise. Their final curl-off is as tense as any high speed chase, and the result, although completely predictable, provoked spontaneous audience applause." - Moviedex.com, on King Curling -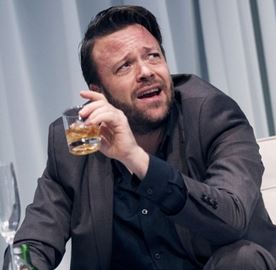 "Conradi's role interpretation makes the play worth seeing. A nuance rich and detailed game makes the role believable. Conradi plays the role of Barry so that he gets the maximum out of the twists and turns of the piece, and Riksteatret should be happy to have Conradi on board in this piece, for it's carried by him." - NRK.no, on Dumb Show -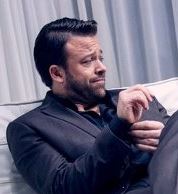 "The play is funny, bitter and tabloid focused. Barry is a character that gives a lot of leeway for a good actor. Conradi knows how to exploit this. He has musical timing in movements and lines, alternating between elegant arrogance, self-irony, despair and eventually rage. Conradi serves the sharp repartee with ironic lash." - VG, on Dumb Show -

"Kåre Conradi does an excellent job as the prophesied TV celebrity. He is playful, confident, sly, but too naive in the glow of his own success. When he's busted, he shows a naked despair that feels real. When the whiskey flows in it is apparent in Conradi's portrayal how his secure grip on life runs out." - TB, on Dumb Show - 

Wars of the Roses
Kåre is starring in "The Wars of the Roses" alongside Joely Richardson in Kingston from September. Dircted by Sir Trevor Nunn. More.

"He has musical timing in movements and lines, alternating between elegant arrogance, self-irony, despair and eventually rage. Conradi serves the sharp repartee with ironic lash." More...

Little Eyolf
For the Ibsen Festival this autumn, Kåre revisits the rold of Alfred Allmers in Ibsen's "Little Eyolf": When the dream of the perfect family becomes a night-mare for the kids.

Pir Ghani in Mumbai
Kåre's one-man-show with Peer Gynt was so well received in Oslo that Mumbai couldn't wait to see it for themselves. Read more.