Kåre Conradi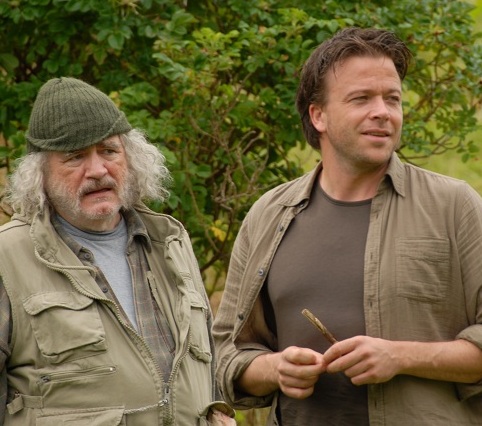 Kåre (eng. Corey) was born in Asker outside of Oslo, and trained at LAMDA and The Norwegian Academy of Dramatic Arts. He's one of Norway's most experienced actors on stage and screen.

He has been employed as a regular member at The National Theatre of Norway (NTN) since 1999, where he has performed in more than 30 productions including "Romeo and Juliet"; "A Midsummer Night's Dream"; "Skylight"; "Fanny and Alexander"; "When We Dead Awaken"; "Peer Gynt"; "League of Youth"; "Love's Comedy"; "An Ideal Husband"; "The Threepenny Opera" and "Little Eyolf".

Kåre has also performed the part of Charlie Conlon in "Stones In His Pockets" more than 250 times, with opening night at The National Theatre of Norway in 2002.

Other theatre credits include: "The Pretenders" (The Royal Theatre of Denmark); "The Glass Menagerie"; "Hamlet"; "West Side Story" (Trøndelag Theatre) "Singing In The Rain", "My Fair Lady" (Oslo New Theatre), Nicolas Lloyd Webber's "The Little Prince" (Lyric Theatre in Belfast) and "Peer Gynt" at an Ibsen Theatre Festival in Mumbai.

From 2000 to 2003 he was one of the artistic directors of TNTs studio stage.

TV and Film credits include: "Boys will be Boys" (Emmy nominated); Ibsen Centennial Awards; "Wide Blue Yonder" (with Brian Cox - photo); "The Philanthropist" (NBC series); "Arctic Passage: Prisoners of the Ice" (ITN); "King Curling" and "The Conqueror" (NRK)

Concert credits include: performances at various jazz venues in Norway and was the headline act at Debbie Curtis Radio Big Band concert at the London Palladium.
Awards include Best Actor Award (Blå fugl) for Ibsen's  "Love's Comedy", Trøndelag Theatre Award for "Hamlet" and The Continental Award for "Stones In His Pockets".
Kåre recently finished a tour of Norway with Joe Penhall's 2004 play "Dumb Show" and will revisit the role of Alfred in Ibsen's "Little Eyolf" for the third time for the Ibsen festival in Oslo.

Wars of the Roses
Kåre is starring in "The Wars of the Roses" alongside Joely Richardson in Kingston from September. Dircted by Sir Trevor Nunn. More.

"He has musical timing in movements and lines, alternating between elegant arrogance, self-irony, despair and eventually rage. Conradi serves the sharp repartee with ironic lash." More...

Little Eyolf
For the Ibsen Festival this autumn, Kåre revisits the rold of Alfred Allmers in Ibsen's "Little Eyolf": When the dream of the perfect family becomes a night-mare for the kids.

Pir Ghani in Mumbai
Kåre's one-man-show with Peer Gynt was so well received in Oslo that Mumbai couldn't wait to see it for themselves. Read more.